Art is a dynamic social force that inspires individuals and defines cultures.
Created in 2012 by visual artist Alexandra Ungern, 'Ateliê Alê' was established to offer something new in the landscape of contemporary art. Part open studio, part laboratory for artistic experimentation and curatorial practices, the space is located in the district of Santo Amaro-SP and offers workshops, seminars, and visual art exhibitions – aiming to distinguish itself as an alternate space to existing institutions. Ateliê Alê has sponsored thirteen exhibitions in São Paulo and offered various workshops.
Our art courses are intended for all those who wish to become more proficient in both the practical and theoretical aspects of artmaking. Dynamic classes with audiovisual presentations allow students to access various aspects and techniques of artistic disciplines. Students will also be provided with academic resources on art history, creative processes, and the contemporary questions that surround contemporary artistic practices. Immersed in an atmosphere that breathes art, students will also have the opportunity to interact with resident artists and share their views and ideas.
Ateliê Alê offers workshops, seminars on painting, drawing, art history, watercolor, ceramics, and urban art techniques as well as artistic advising and portfolio readings to assist artists throughout their formative years.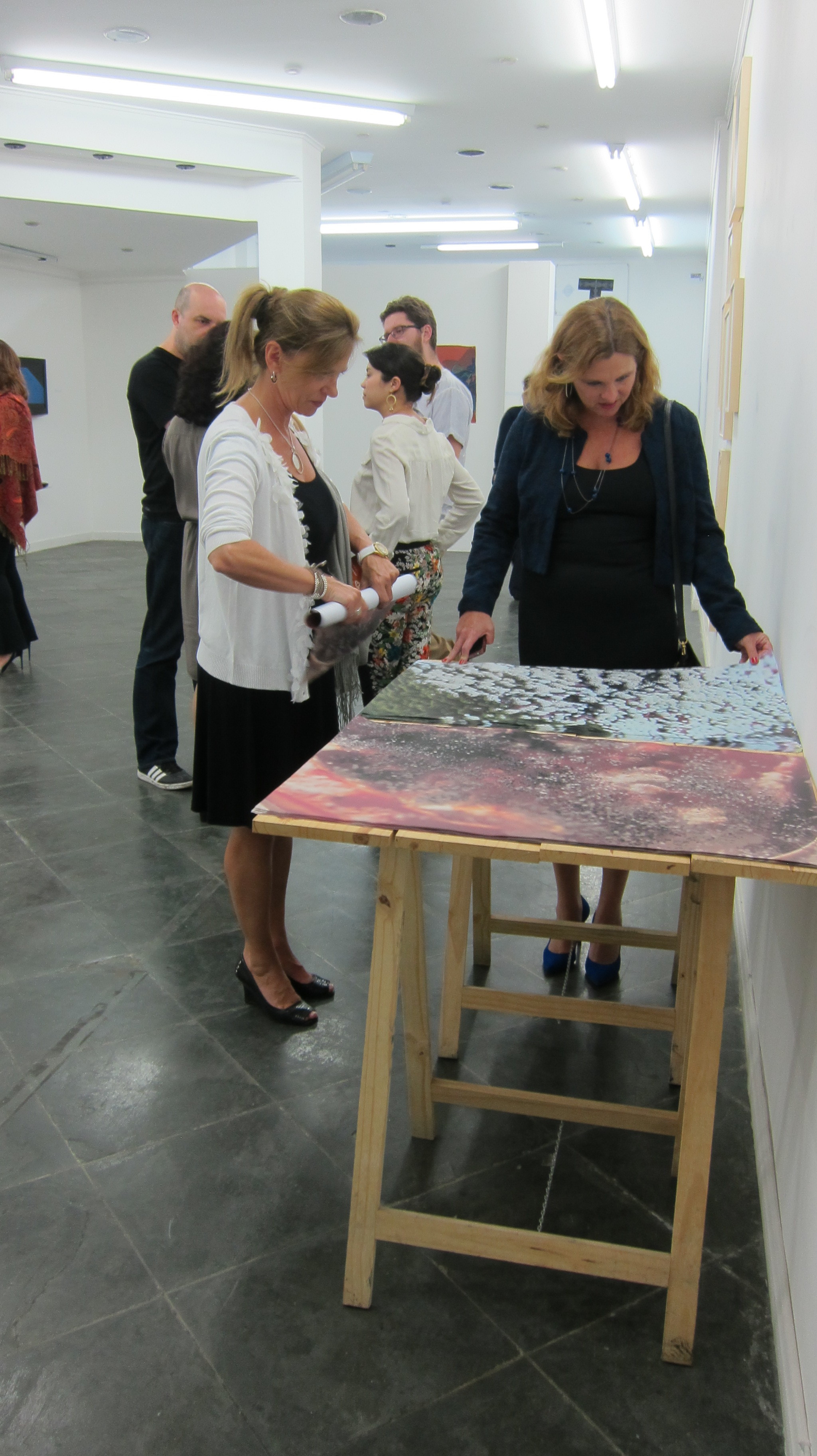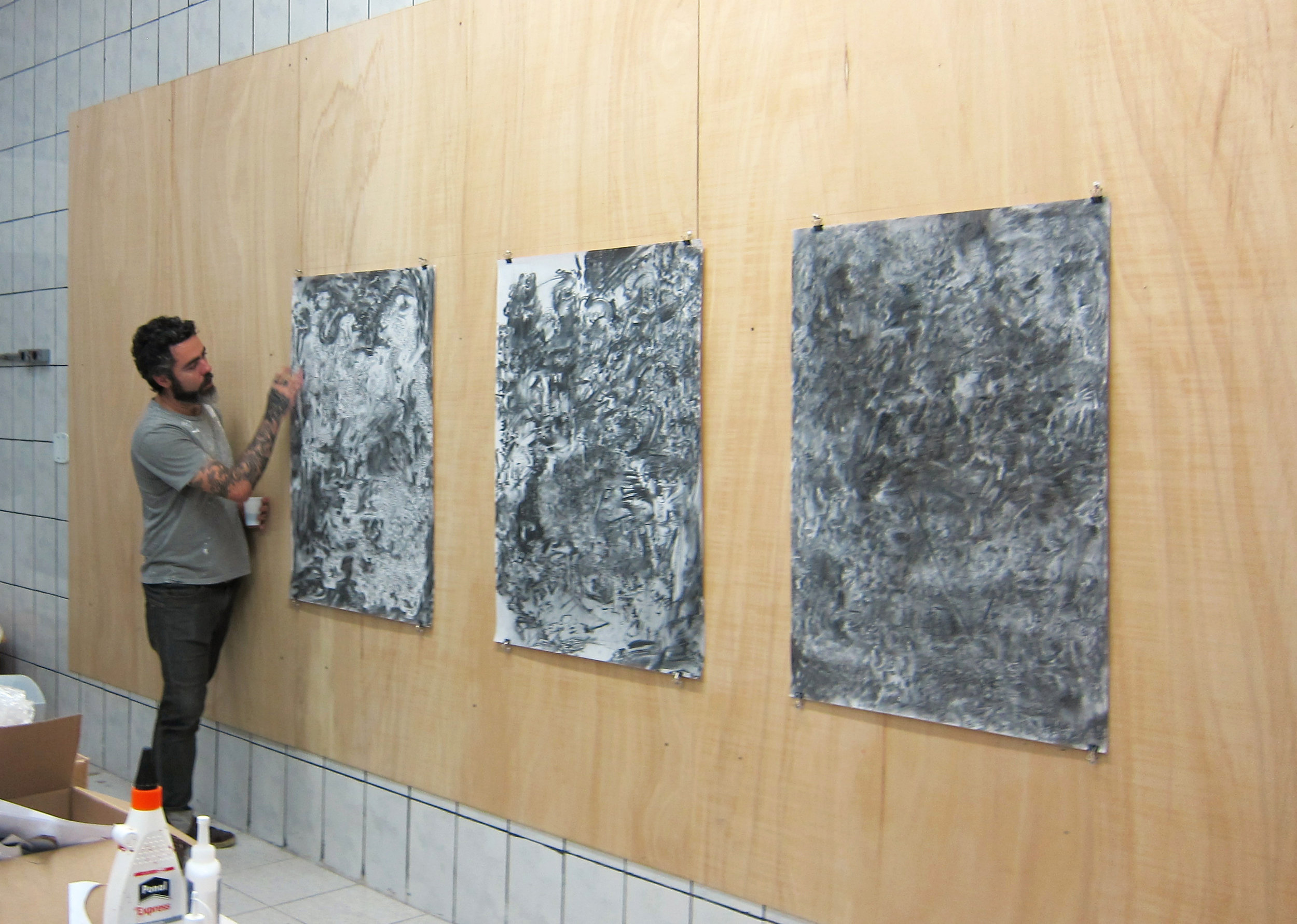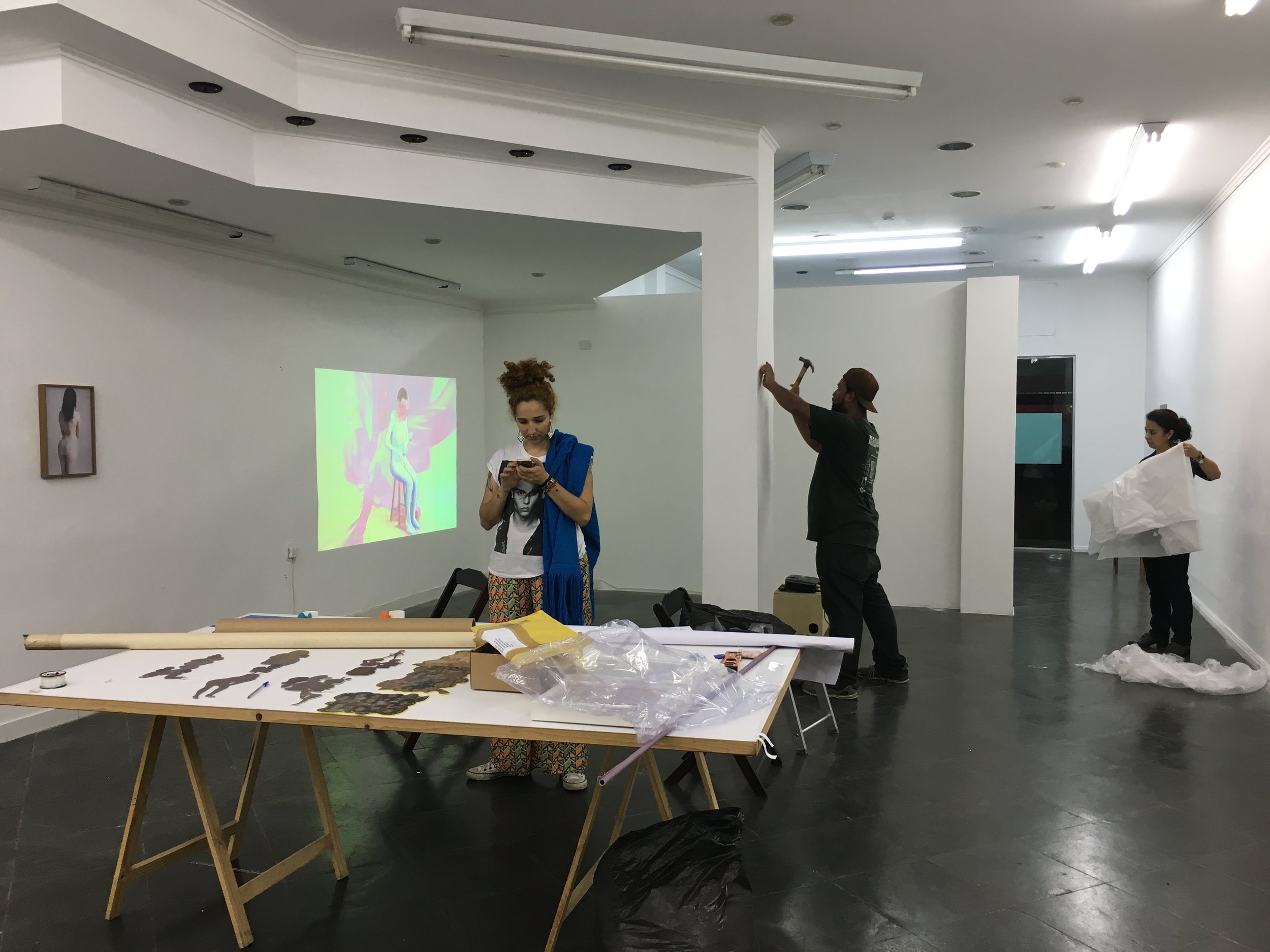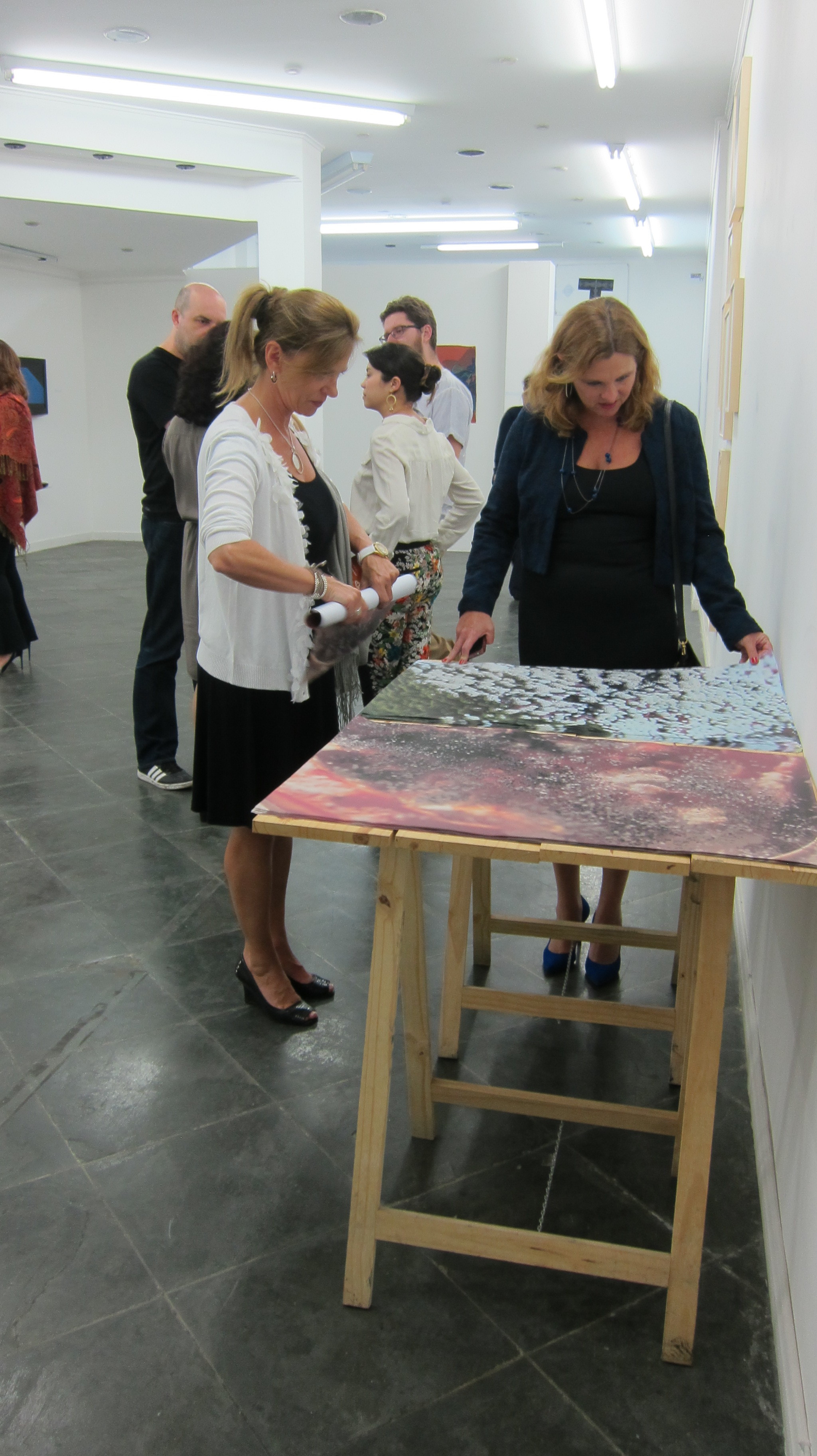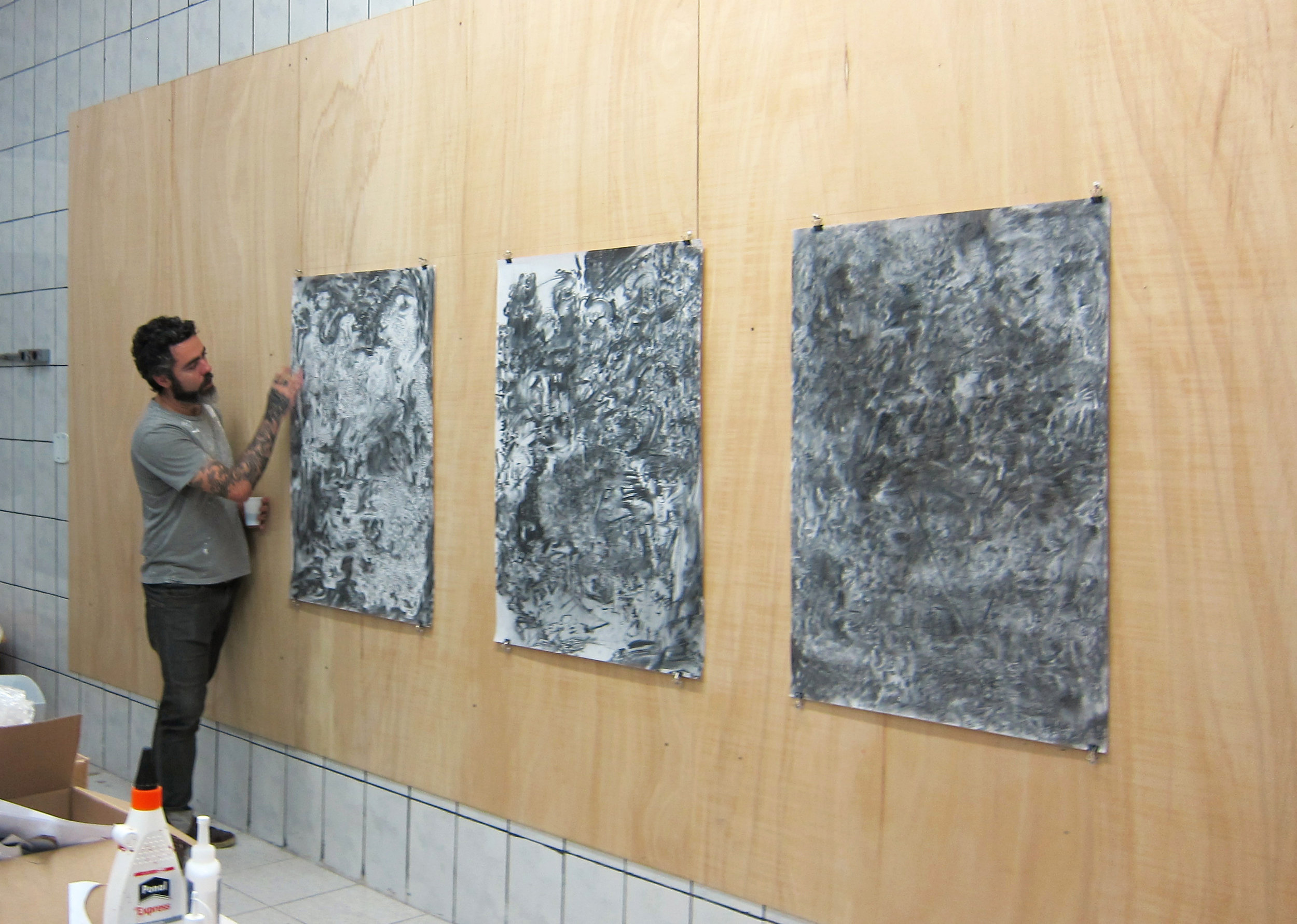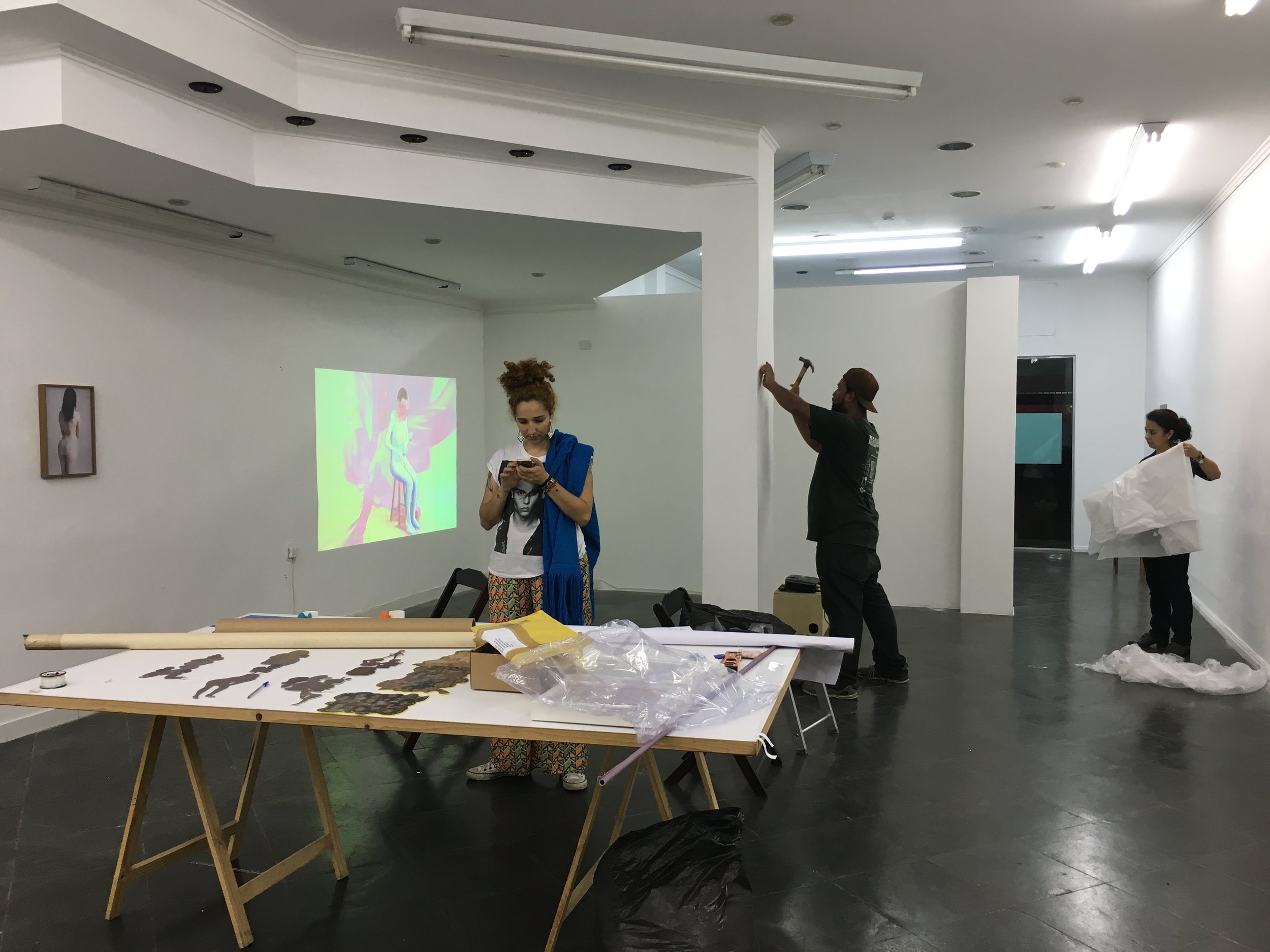 The aim is to give an opportunity for artists and curators to experiment in the exhibition space. The intention it is to be a laboratory to try out new projects, installations or a new media to be experimented. The proposals are carefully studied by our team and interviews and meetings must take place in order to provide an exhibition that complies with the mission and concept of the art-space as a whole.
Gateway Project | Projeto Portão
We use the front of the atelier to facilitate a dialogue between the city and the studio by inviting graffiti artists to create a piece for the space. Every three months, we invite a new artist to create something new on the building's facade.
Our intention is to provoke discussions about the relationship between urban art and more institutionalized art forms.
For the next phase of the project, we intend to invite graffiti artists to create works in the main gallery space inside the atelier.
Artist in Residence Program: "Open Study" | Estudo Aberto
'Open study' aims at providing artists with new opportunities to expand their research. Participants are encouraged to share ideas and to explore and discover São Paulo´s cultural life. For the duration of the residency, artists are provided with a fully equipped studio and support from staff, if desired. The residency will culminate in a week-long exhibition in the main gallery of Ateliê Alê. Works produced during this period remain property of the artist. Artists can, by request, be guided by one of our artistic advisors: Claudinei Roberto Da Silva, Nancy Betts, or Paulo Gallina.
The residency program includes: 24-hour studio access, a shared studio supplied with: wood panels on walls, storage, working table measuring 2m x 1,50m, research material (books, DVDs) and access to our library of materials, Wi-Fi, exhibition opportunity of final works or work in progress at the end of residency period at our project space. Optional : Artistic advisory
To apply, email atelieale@atelieale.com and include the following information: full name, passport information, address and telephone numbers, brief description of the project, recent portfolio, CV or biography.
Investment (prices upon request)
The main goal is to encourage participants to develop and explore associations with both academic and fictional literature while researching the development of their own artworks, so as to deconstruct layers of unprecedented interpretations of the image. Meetings will be held with a focus on critical method, based on the recent production of each participant, supported by the texts of historical-philosophical critical thinking of theorists, writers and artists.
Paulo Gallina is a curator and was a researcher at Tomie Ohtake Institute. He works as a teacher and independent art critic.
Ateliê Alê debuted in the international art scene at PINTA London in 2014 (Latin American Contemporary Art Fair) showcasing 10 emerging artists, with a curatorial project "O Saber da Linha" [ The Knowledge within a Line] by art critic and curator Paulo Gallina. In 2015, a collaboration with NYC artists resulted in the exhibition "Be Here Now"(first exhibited in a NYC gallery) to be exhibited at Ateliê Alê in São Paulo.
In 2016 'Ateliê Alê' took part in CROSSROADS (formerly PINTA London) in the special categories with the "Gateway Project- Grafitti" and artistic residences.
In 2017 'Ateliê Alê' will debut at PARTE - Art Fair in São Paulo as a collective ensemble with participant artists: Alexandra Ungern, Ana Rey, Ann Tarantino, Edna Canoso, Esther Casanova, Fábio Leão, Fabiola Chiminazzo, Jê Américo, Martha Simões, Renata Huber, and Sueli Espicalquis, with the curatorial assistance of Isabel Villalba.